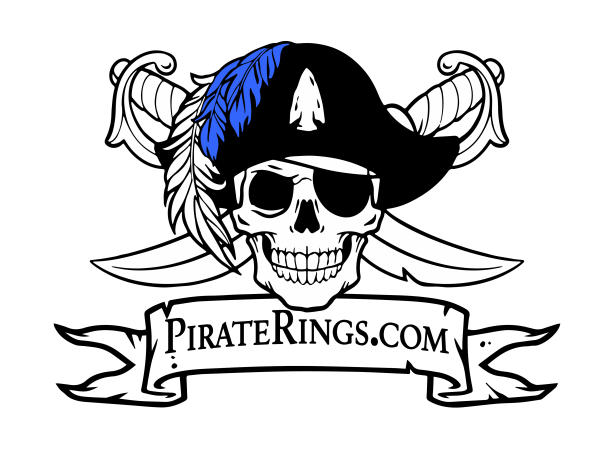 Precious Metal Pirate Rings
& Skull Jewelry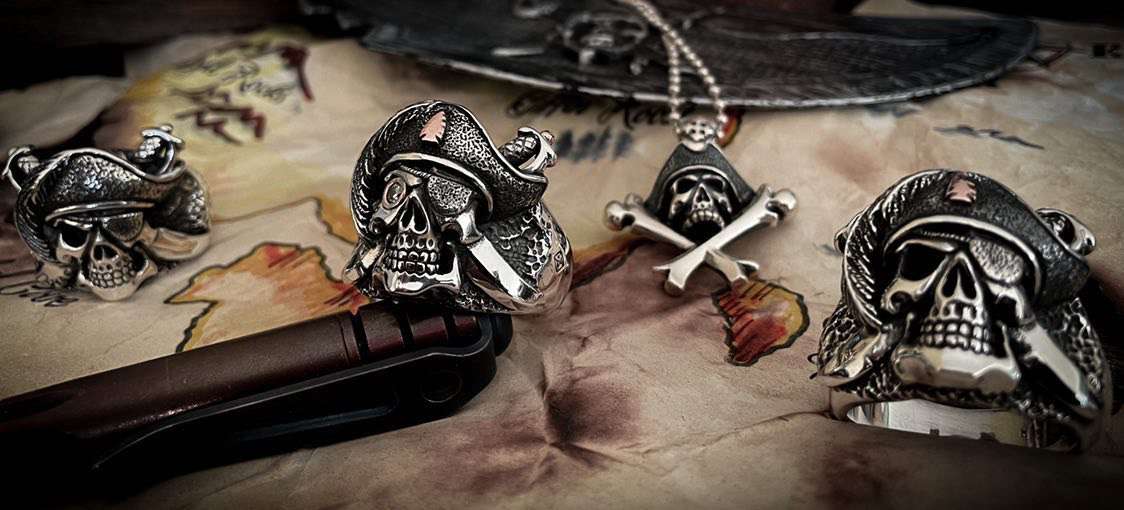 Are you looking for pirate rings and skull jewelry or arrr ye looking for skull rings and pirate jewelry?
Every great pirate needs to make an impression of good taste and wealth!
Feast your eyes on our new line of precious metal pirate rings & skull jewelry featuring
PirateRings.com
Presents!
Chris Black Designs of Australia.
These precious metal treasures are hand-carved by the master jewelry maker Chris Black of Australia. 
Now, you can adorn your fingers with real sterling silver and 18k gold high-quality treasures! Pirate rings & skull jewelry from PirateRings.com
Precious Metal Pirate Rings & Skull Jewelry
Available at
"Ye Olde Tattoo Shoppe" locations
in
California
Please allow up to 8 weeks for delivery. These rings are custom made to order. They will be sent only with in the USA and will require a signature when receiving package only.
We guarantee all jewelry is 925 Sterling Silver and 18kt gold. We will send you photos of your custom piece of jewelry before sending package.
All sales are final as we custom make this ring for you in your size and configurations!